RIAD OUZINE

- ACCOMMODATION AND DESERT ACTIVITIES IN MERZOUGA ,MOROCCO

.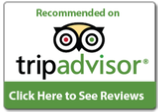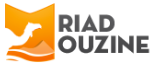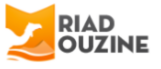 Address :
Riad Ouzine / Ksar Hassilabiad / Merzouga / Morocco
Phone/WhatsApp:
+212 666-02-19-56 / +212 535-57-65-08 / +212 672-38 16-51
Email:
riadouzine@gmail.com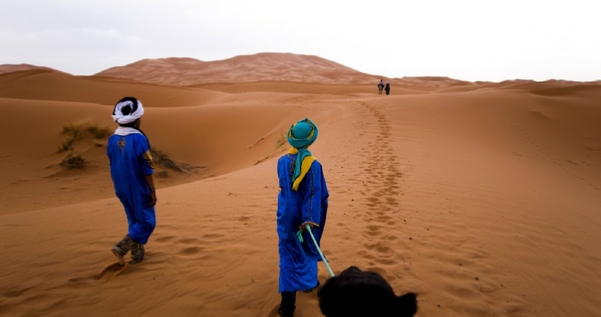 Riad Ouzine offers desert activities :
Camel Trekking 1 hour sunrise
Camel Trekking 1 hour sunset
Camel Trekking + 1 night in tent
1 or more nights in our Bivouac Camp
CAMEL TREK MERZOUGA FOR
1NIGHT IN CAMP
Camel trek and overnight in Merzouga desert ! This camel trip begins in evening , we organise the camel ride for the night in desert and you will enjoy 1 hour camel ride to get the comfortable desert camp in middle of desert.
The camels will be packed with foods, blankets. We will spend the night in the camp between the sand dunes of Erg Chebbi desert, This is a great opportunity to take lovely pictures of the sunset and sunrise , when we arrive at the camp we walk to the high dunes of Erg Chebbi to see the sunset , It will be a magical night when the sky is clear and stars shine with intensity. In the night you will have tasty dinner with Berber music and we will spend the night in nomad tents.
In the morning you will walk up to the dunes to watch the sunrise ,after that you come back to the tents for breakfast and later we will ride the camels back to hotel to take shower relax !

RESERVATION
CAMEL RIDE IN

MERZOUGA
The dunes of Erg Chebbi near Merzouga is 50km south east of Erfoud and has the highest and most spectacular sand dunes in Morocco. These golden dunes dramatically 50 m from the desert floor.
They run in a line almost perfectly north/south to the village of Merzouga and beyond, and mark the western fringe of the Sahara Desert, dividing Morocco from Algeria. Prices for camel trek also depends for how many people we will organize this camel trek.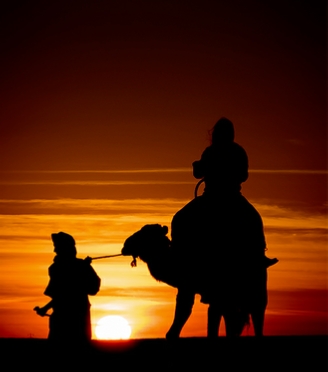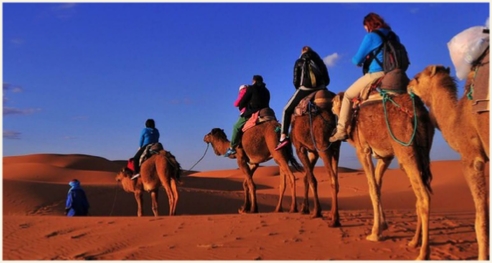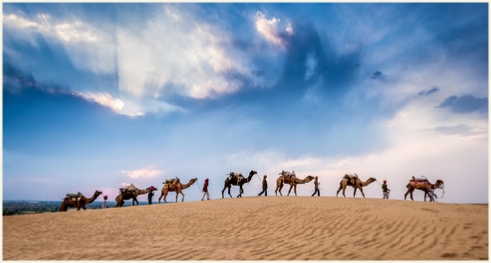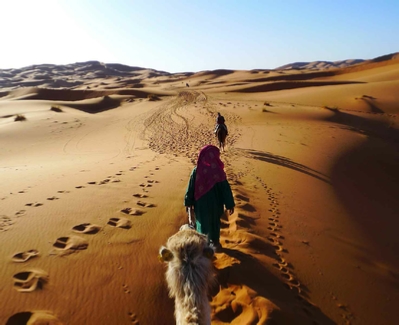 CAMEL TREK MERZOUGA
SUNSET TOUR
The Sunset tour begins around 5:30pm. It takes almost half an hour to reach the sand dunes of Erg Chebbi riding on top a camel. Then, we will leave the camels, travel by foot about 80 meters to reach the highest dune of Merzouga. For those who want to see a panoramic view they must climb to the top, it will take them another 10 minutes. After having enjoyed this short time we travel back to the village before dark.
CAMEL TREK MERZOUGA
SUNRISE TOUR
The Sunrise Tour starts early and takes 35 minutes to reach the highest dune of Merzouga.

RESERVATION