RIAD OUZINE

- ACCOMMODATION AND DESERT ACTIVITIES IN MERZOUGA ,MOROCCO

.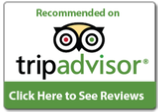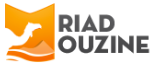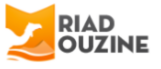 Address :
Riad Ouzine / Ksar Hassilabiad / Merzouga / Morocco
Phone/WhatsApp:
+212 666-02-19-56 / +212 535-57-65-08 / +212 672-38 16-51
Email:
riadouzine@gmail.com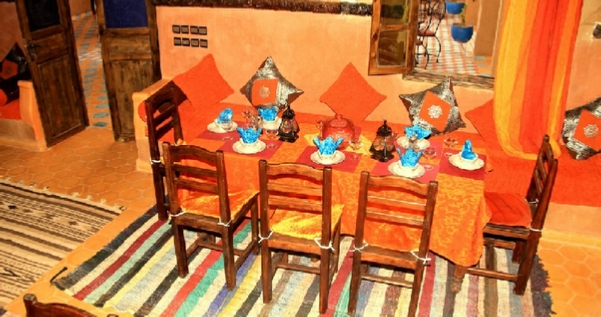 For your holidays, your holiday in the Moroccan desert book a room in "Riad Ouzine" .
This family-run guest house is situated in an ancient part of the village of Hassi Labied, 5 km from the village of Merzouga, close to the dunes of Erg Chebbi.
MERZOUGA RESTAURANT AND
TERRACED VIEW
Riad Ouzine offers to all our guests or groups/individuals just passing by our village or desert traditional Berber - Moroccan food in our restaurant.

RESERVATION
Tasty meals

even in Sahara desert

for your Morocco trip

!
In our hotel there is free WIFI access.
Meals available in Sahara camp
Traditional breakfast, lunch and dinner available every day



RESTAURANT IN MERZOUGA DESERT

TRADITIONAL CUISINE
We serve breakfast , lunch and dinner every day.Feel free to contact us anytime by email or by phone.
For groups wishing to have just meal in our restaurant without staying overnight, please contact us for availability. Riad Ouzine offers also terraced view/relaxing area for enjoying cup of tea or coffee.
The Moroccan-born writer Edmond Amran el Maleh described Moroccan cuisine as "the perfumed soul of our culture", a unique blend of African, Arabian and European influences. The result: a cuisine characterised by its subtle scents, delicate flavours and elegant presentation.The Moroccan dishes have a nice mixture of Arabic, Berber, and Mediterranean inspiration. Following are the dishes you will encounter in a typical Moroccan food menu.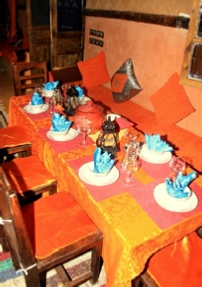 Couscous

Morocco National Dish
Moroccan couscous is considered as a national dish. If you are looking for the traditional dishes of the country, then couscous would serve you ideally. Meat, various spices and vegetables are the chief and primary ingredients of couscous. All the ingredients are thoroughly steamed together. You can find this amazing delight at almost every restaurant in Morocco. Forming couscous balls is a fun activity, and if you are looking for some excitement along with eating, then you can do the same as well.
MOROCCAN TAGINE
SERVED IN DAR OZUINE
Tagine is a special delight of Morocco. It is cooked over coals, which enhances its taste and flavor. Various types of tagines are available in Morocco, and it depends on the location and destination you are staying in. If you are looking for the best tagines in Morocco, then southern part of the country has to be the way to go for you. Mountainous regions of Morocco are also famous for the delicious tagines, which serves to be an ultimate treat for everyone visiting Morocco. The spice level in tagines changes from area to area, but the essence is the same everywhere in Morocco.
HARIRA
AND KEFTA
HariraIf you are fond of soups, then this Moroccan soup would serve your appetite ideally. This traditional appetizer is quite famous in Morocco. A base of flour and tomatoes makes it delicious and a first choice of people looking for an amazing and delicious cup of soup. If you are searching for soup with a true Moroccan flair, then you must not miss Harira.
Kofta (Kabab)Kofta is just like a meatball with a unique and traditional taste. Kofta serves to be the ideal food to eat at dinner in Morocco. These are not the ordinary Kabab. Thus, you will experience a unique yet beautiful taste with homemade Moroccan bread.